Not to be missed things to do on a Palm Cove getaway
Palm Cove is the perfect name for this place. A relaxed beach community in Far North Queensland, it has an esplanade lined with palm trees overlooking a brilliant blue sea. A brief ride on a shuttle will take you to the start of an adventure on the Great Barrier Reef, and Cairns is only a short drive away. What more could you want from a summer holiday?
The unique geographic setting of the Trinity Beach and Palm Cove regions created by the Great Barrier Reef and rainforest, gives you endless opportunities to explore. Whether you want to swim, dive, surf, cruise, sky ride, sky jump, mountain hike or a forest trail, North of Cairns is an all-in-one package with many fun things to do for a great holiday. Following is a list of fun-filled and exciting activities you can engage in, during your next trip near Palm Cove.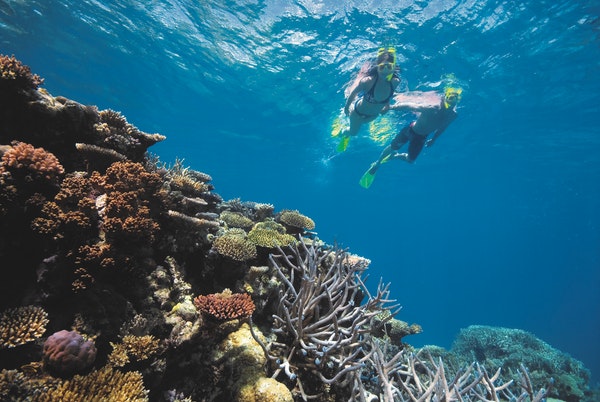 Great Barrier Reef Tours
The Great Barrier Reef is a World Heritage area and one of the Natural Wonders of the World.  A Great Barrier Reef Tour is ideal for many, a once in a life time opportunity to experience something truly special. Tour options include Pontoon Reef Trips, Island Day Trips, Snorkeling Reef Trips and Scuba Diving Day Trips and more!
Ask us about Great Barrier Reef Tours today.
Other amazing things to do in Palm Cove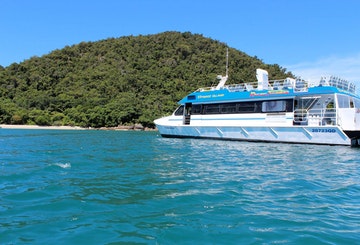 FITZROY ISLAND ADVENTURES
Fitzroy Island in the perfect Cairns tour for families and the kids can learn to snorkel right off the beach. Rather than being confined to a boat, there is room to explore with rainforest walks, the ocean trampoline and beach hire options. Unlike smaller coral cays or sandy islands on the Great Barrier Reef, Fitzroy was once part of mainland Australia. The island is largely untouched and protected as Fitzroy Island National Park, with walking tracks through the rainforest, heathland and open forest to Nudey Beach and the Summit.
With Full Day and Half Day tour options, you can customise your Fitzroy Island holiday to suit your schedule!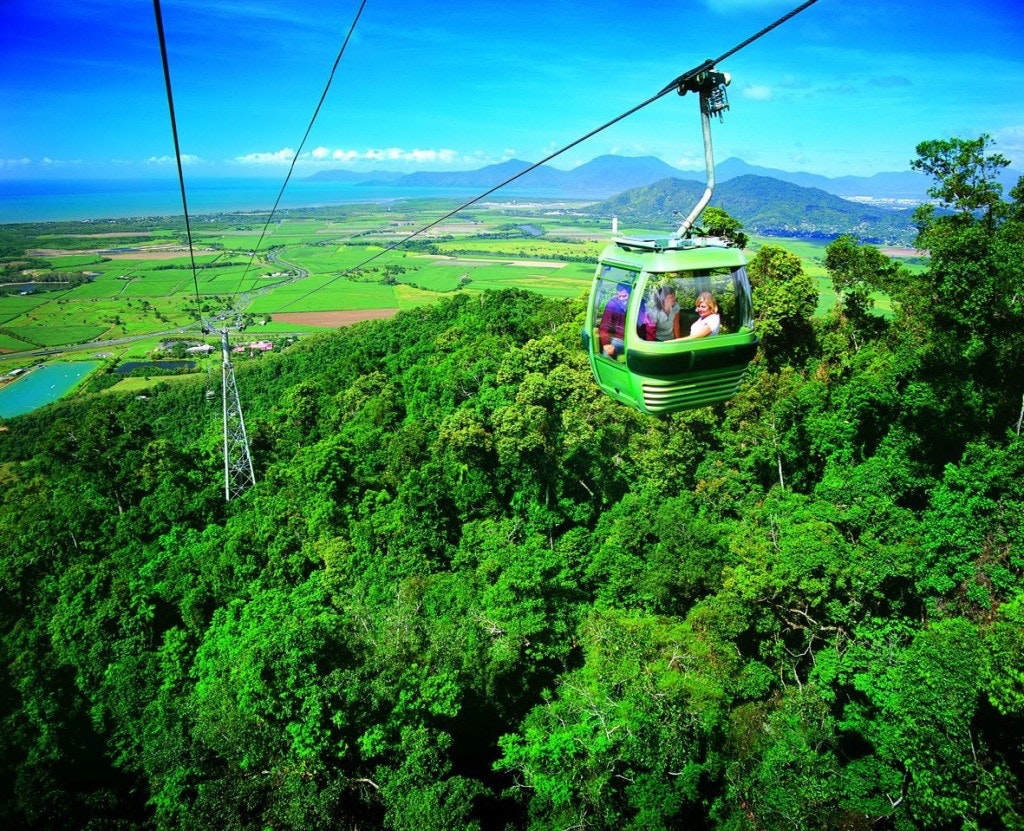 KURANDA SKYRAIL & SCENIC RAILWAY
Enjoy a full-day tour that takes you through this wonderful, heritage-listed rainforest of Kuranda. The tour starts early, as you are picked from your accommodation point within Cairns, by a luxury bus which takes you to the Kuranda Scenic Rail. The historical Kuranda train takes you on a journey through the forest, allowing you to see fabulous sights, through tunnels and bridges. 1:45-hour journey in the train takes you to the exotic Kuranda Village, hidden in the middle of the rainforest, where you experience an exquisite culinary and wildlife attractions. There, you can take leisure walks through the markets and scenic pathways, to experience this amazing life by yourself.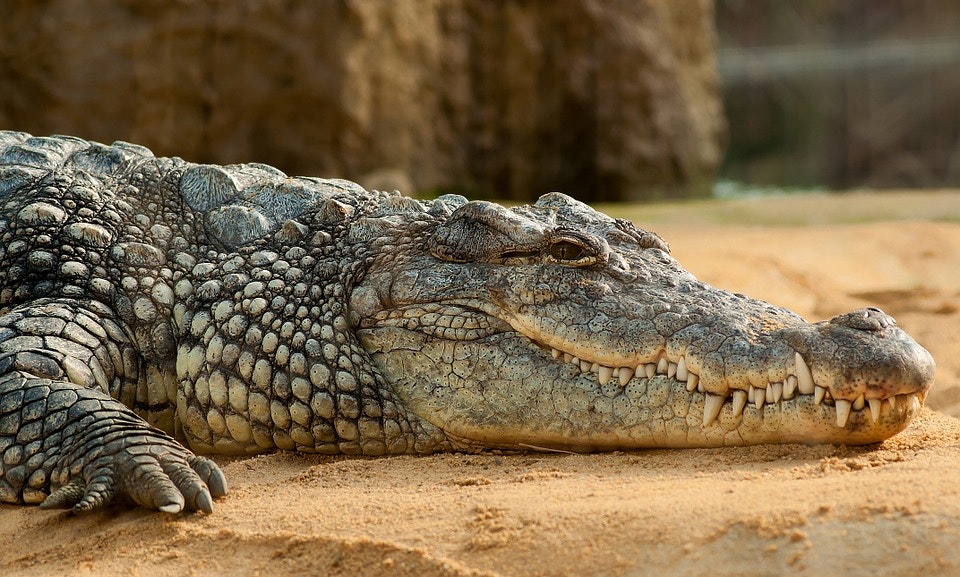 HARTLEYS CROCODILE FARM
Located just 40 minutes north of Cairns and 15 minutes north of Palm Cove, Hartley's Crocodile Adventures is simply the best place to see crocodiles and local wildlife in Tropical North Queensland. With over 2100 metres of timber boardwalks and pathways leading you on a journey of discovery through woodlands and rainforest where you can see an array of wildlife, including beautiful tropical birds, reptiles, insects and other native fauna.
At Hartley's, you can see magnificent and fearsome crocs from the safety of more than 2100 metres of boardwalks and pathways. Visit crocodile lagoons and pools, take a boat cruise on the wetlands of Hartley's Lagoon to see crocodiles at feeding time, and catch a wildlife presentation like a snake show or koala feeding.
Enjoy entertaining and educational wildlife presentations including snakes, cassowaries, koalas, crocodiles, quolls and much more. Take a boat cruise on Hartley's Lagoon to see crocodiles and other wildlife on our melaleuca wetland. Learn about sustainable use and conservation on our Crocodile Farm tour. Book Tour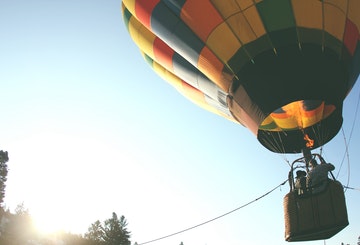 CAIRNS HOT AIR BALLOON TOUR
Experience the bird's eye view over the Atherton Tablelands in Far North of Queensland, in a hot air balloon ride. This 30 – 60-minute ride in the early morning gives you the opportunity to enjoy the scenic beauty of the natural wonders of Cairns and Trinity Beach. The unforgettable experience of watching the sunrise from the sky, in a serene, romantic and silent setup is a must-do attraction in Trinity Beach. If needed, you can reserve a hot air balloon for your entire group. Book Now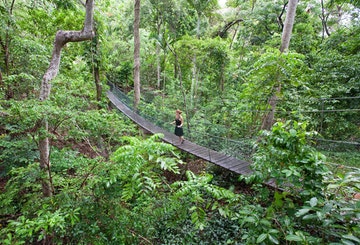 NIGHT WILDLIFE TOUR IN ATHERTON TABLELANDS
Experience the exotic wildlife of Australia, in their natural habitat of a scenic and rich rainforest. The Atherton Tablelands is a unique rainforest landscape in Australia, with a number of natural trails, mountains and waterfalls. Your tour is led by an experienced tour guide, who ensures your safety while giving you interesting and useful information about the rainforest. You get to see kangaroos and lizards during daytime, and keep immersed after sunset, until you observe the elusive platypus. The tour includes afternoon tea at the Lake Barrine and an often picture-perfect sunset followed by dinner at a country restaurant.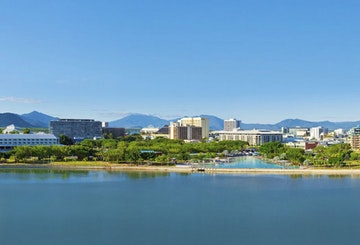 VISIT CAIRNS
With the brilliant beach city only a roughly 30-minute drive away, there's no excuse not to visit Cairns when you stay in Palm Cove. And with this city being close to attractions like the Reef and the Wet Tropics World Heritage Rainforest as well as a stunning beach and esplanade, you won't regret the journey.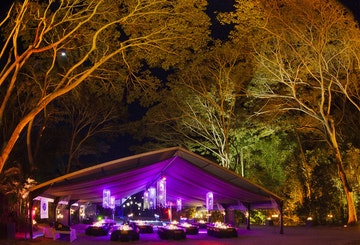 FLAMES OF THE FOREST DINING EXPERIENCE
Enjoy a wine & dine under candlelight experience under the roof of one of the oldest rainforest in the world. Flames of the Forest is a fine-dining restaurant in Port Douglas, where you indulge in food and music at the same time, exposing yourself to the cultural and culinary taste of the Aborigines. The candlelight experience in the heart of the rainforest would be an unforgettable piece of memory, for your Trinity Beach tour.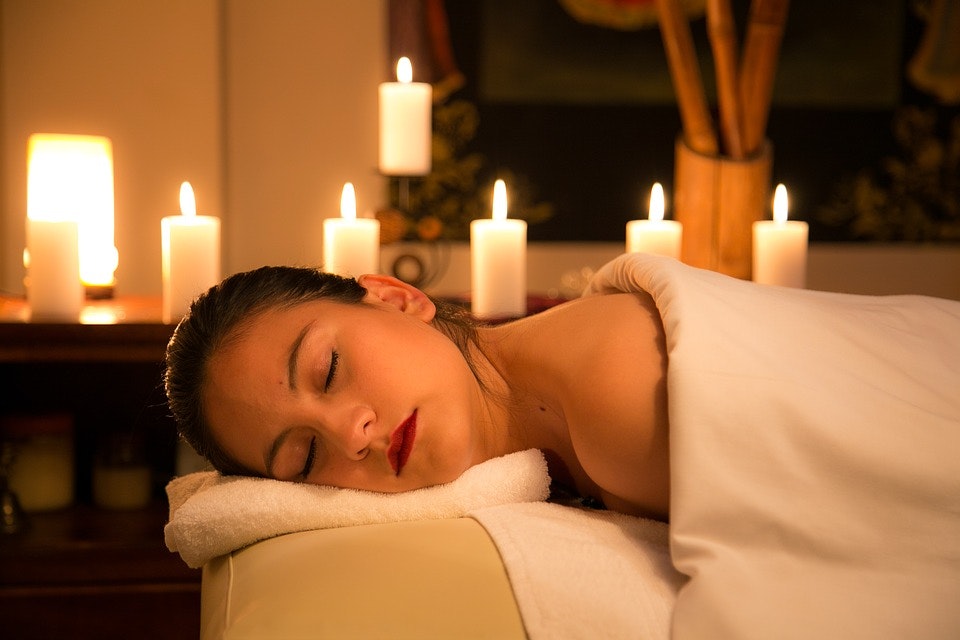 VISIT A DAY SPA
Palm Cove has been nicknamed the Spa Capital of Australia, boasting six world class spas that continually receive awards of excellence from around the globe. A walk around Williams Avenue or Palm Cove village offers plenty of opportunities to relax and rejuvenate in a satisfying spa.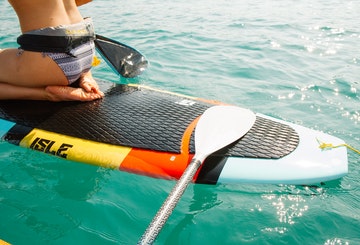 SUPS STAND UP PADDLE BOARDING
Paddle around Double Island with a tour that offers refreshments. They also offer a Kuranda Rainforest Paddle Boarding Experience, and if it's a little windy, they offer kite surfing! They even have a yoga paddle board experience on Saturdays.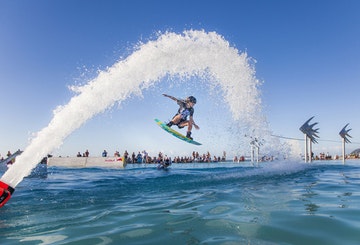 WATER SPORTS
Palm cove water sports have a sunrise tour. Once on the island, enjoy fresh fruit and juices before trekking along the shore line looking for Blue Spotted Lagoon rays, Mangrove rays, Eagle rays, Shovel Nose sharks and an array of fish and crabs – not to mention the birds of prey. Half day kayak & snorkelling tours paddle around the eastern side of the Island exploring great sea caves.
Just around the corner, rest on the coral fringed beach with fresh fruit and juices supplied. Everybody can snorkel or swim here as the waters are always calm. Around the western side, stop again on the beach next to the exclusive Double Island Resort.
Beach Funco offers Kayak hire, Stand Up Paddle Boards, Aqua Bike, Paddle Boat, Sailing Cat (Sail in paradise), Boogie Boards and Sun Lounges. Like a bit more excitement? Try one of their high powered jet skis or take out a tinny. Book Now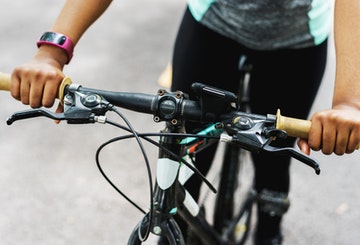 BIKE RIDING
Bike hire from Northern beaches bike hire has plenty of bike trail board walks whether you just want to peddle along the beach pathways to mountain bike trails and tours. They offer guided mountain, cross country and downhill mountain bike tours, tailored to your riding style.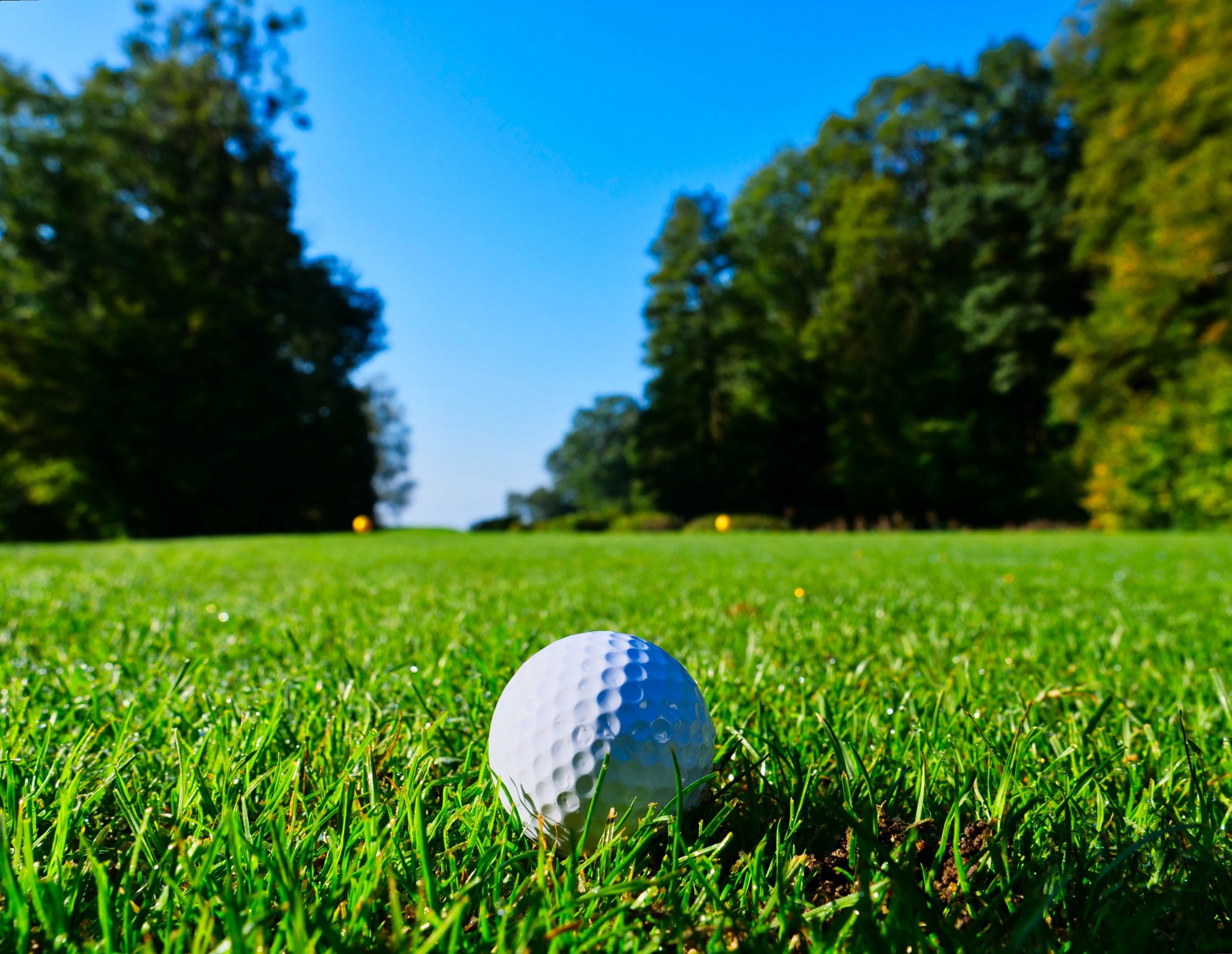 GOLF
There is even an excellent 9-hole Golf course with first-rate facilities set in 100 acres of beautiful tropical gardens. Enjoy a leisurely game as you walk the lush fairways fringed by Rainforest Mountains and graceful Melaleuca trees. Watch out for the numerous water hazards as you play this course. Take the challenge!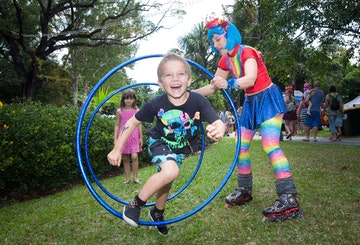 KIDS ATTRACTIONS PALM COVE
Yes, there is plenty for the kids to do too, with 3 Playgrounds all with easy walking distance. The playground on the Esplanade has just had a major refurb and is brand new. There is also fishing off the jetty with locals and holidaymakers getting good catches of Spanish Mackerel, grunter, cod, whiting, stripeys, flathead and catfish that are easily accessible using prawn or fish baits. Stingrays and sharks are also a popular target. Nanuk's Palm Cove is a mobile Beach Kiosk located next to the Palm Cove Jetty, providing fishing rod hire and the sale of bait, cold drinks, ice cream, hot dogs and hot chips to visitors and locals.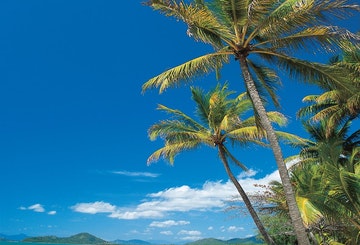 SPEND A DAY AT PALM COVE BEACH
Palm Cove Beach has been called "North Queensland's friendliest beach" and "Australia's cleanest beach" and once you visit you'll understand why. Relax on the soft sand, under the shade of a palm tree and peer out over the pristine blue water at islands on the horizon. Go for a relaxing dip in the sea or, if you need something a little more adventurous, try jet skiing, paddle boarding or taking a ride on a catamaran.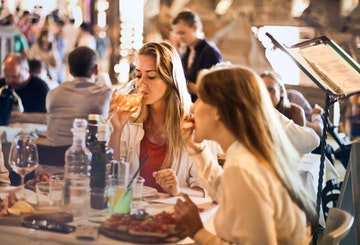 REEF FEAST
Over three days every October, North Queensland's number one community event thrills the senses with a feast of fine food and live music. The Taste of Palm Cove event offers six stages of local entertainment plus great cuisine under the stars at Williams Esplanade.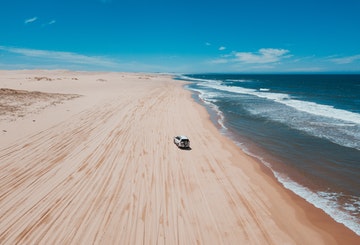 COOKTOWN 4-WHEEL DRIVE ADVENTURE
Have extreme fun on a 4-wheel drive ride, while you explore the historic city of Cooktown. Starting from Cairns, the 4WD adventure covers the world heritage listed Daintree National Park, Bloomfield Track, Northern Beaches and Port Douglas. While travelling comfortably in an air-conditioned 4-wheel jeep, explore the endless beauty of the rainforest, outback and the beach. You will cross the Daintree River in a cable ferry, where you get the opportunity to click your camera in a magnificent setting. The lunch will be provided at a local pub. During the tour at Cooktown, you will get the opportunity to explore the city in your own space.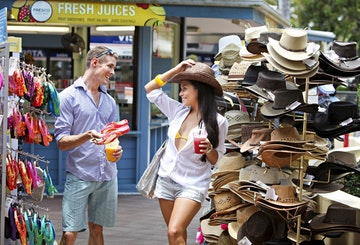 GO SHOPPING IN PALM COVE
Palm Cove offers a variety of shops from boutique ladies fashions to surf shops, jewellery, art and craft, hairdressers.
Palm Cove has evolved into Australia's ultimate spa destination, it has been recognised nationally and internationally as a destination that offers a true tropical spa experience. People travel from across the country to enjoy these many spas treatments from exotic spa treatments to varied exclusive treatments.
We also have some very good dining places here in palm cove. You can check out our blog for the 12 best restaurants.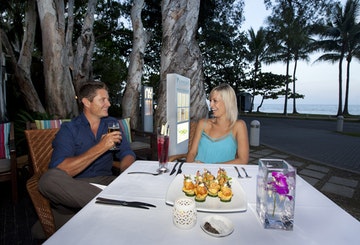 DINE ON WILLIAMS ESPLANADE
And while you're on Williams Esplanade, check out the beachfront restaurants offering everything from fine dining to chilled cafes. Try Japanese, Greek, Thai, seafood, healthy options or whatever else your taste buds crave.