Palm Cove is dotted with an amazing variety of cuisines and fantastic restaurants that's sure to tantalise your taste buds. From the freshest catch of the day,  the perfect Sunday brunch spot or decadent desserts indulge your senses with our top picks of the best restaurants in the region!
To top it off, they are all within a short walking distance from Oasis at Palm Cove.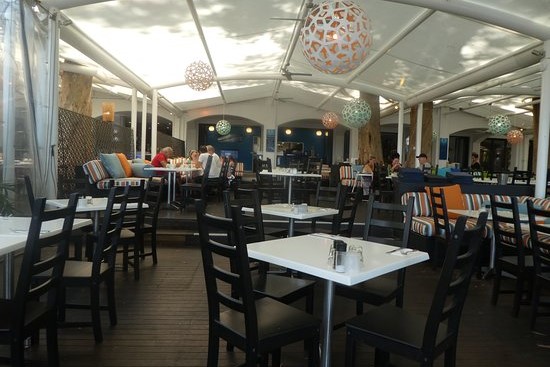 An Oasis at Palm Cove favourite, Neptune features Mediterranean-style seafood and the best pizzas in the region! Their delectable food offerings are made even better by their exceptional service and stunning beachside location with views of the Coral Sea vista. It's the perfect spot to enjoy a sunset dinner with your favourite people.
Must-try items: You can't go past their signature Seafood Platter – heaped high with the best of the ocean, from barramundi, scallops, oysters, large Tiger prawns tails and more. Meanwhile, their extensive pizza menu is a surefire hit, even for the pickiest eaters.  
Located at 123 Williams Esplanade. Just a short 12-minute walk from Oasis at Palm Cove.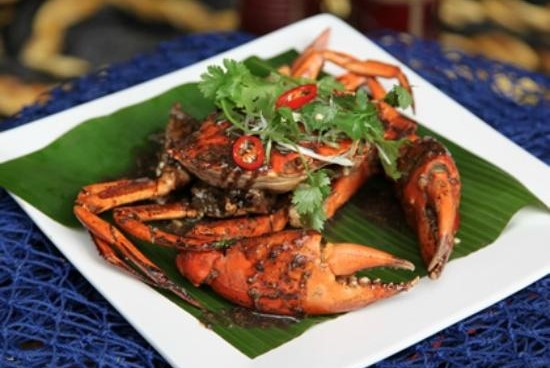 With a focus on exceptionally fresh seafood and delightfully modern flavours, Beach Almond has rightfully earned a few hats over the years. They especially take inspiration from vibrant South East Asian cuisines, with the likes of their Singaporean Chilli Crab and Thai char-grilled chicken. On the weekends, patrons can also enjoy live music while sipping on delicious cocktails. It's casual seaside dining at its finest!
Must-try items: Bali Prawns, fresh-caught and prepared Balinese-style served with sweet chilli sauce, rice and salad, and Crispy Duck Coconut Tumeric Curry –  Indonesian slow-cooked duck with coconut turmeric sauce Asian herb salad and jasmine rice. Scrumptious!
Located at 145 Williams Esplanade. 14-minute's walk from Oasis at Palm Cove, or a 4-minute drive.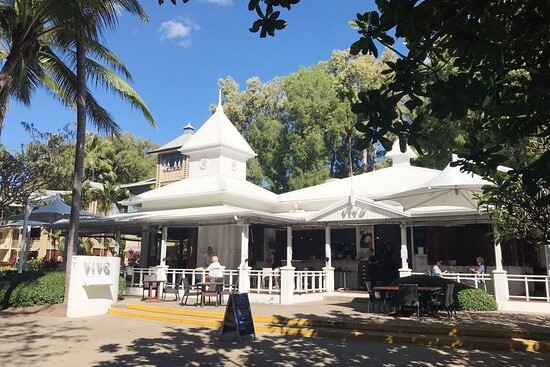 Rated as one of Palm Cove's top restaurants, Vivo serves up a delectable all-day dining menu that's one for the books. Locals and visitors love the alfresco style, tropical theme and refreshing menu, paired with excellent service and beautiful ambience. For sharing, try their Tapas menu of duck dumplings with hoisin mayonnaise, barramundi spring rolls, and spiced baby calamari.
Must-try items: Dig intotheir Vietnamese Crepes, with tiger prawns, chilli, shredded sesame omellete and homemade sambal. While their Tempura soft shell crab with Asian slaw is a thing of lunching legend!
Located at 49 Williams Esplanade. Just a short 6 minute's walk from Oasis at Palm Cove.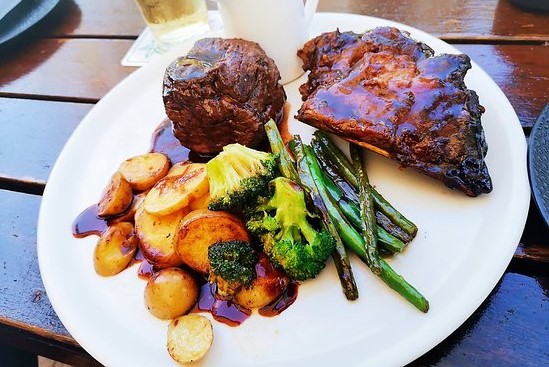 The Underground
Start your day right at The Underground, a charming new waterfront brunch spot serving up all your brekky favourites and then some! Expect generous servings, beautifully plated and served by the amazing staff, as well as a warm and inviting atmosphere.
Must-try items: Sample their homemade pancakes served with fresh fruit, vanilla ice-cream and Canadian maple syrup, or tuck into their Eggs Benedict with a choice of smoked salmon or short cut bacon.
Located at 95/97 Williams Esplanade. A 9-minute walk from Oasis at Palm Cove.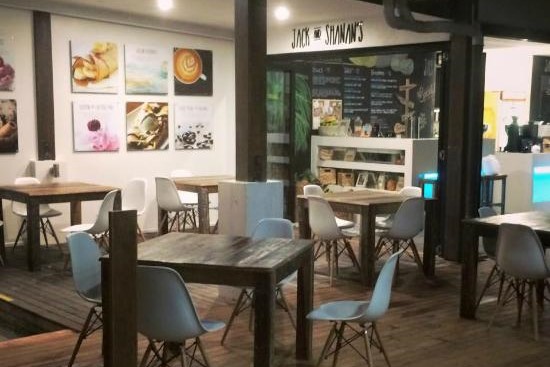 Jack & Shanan's
Dishing up delicious feeds from breakfast to dinner, Jack & Shanan's on Williams Esplanade is a favourite local gem for many. Here you'll find a variety of scrumptious food offerings, friendly service, and stunning waterfront views. Get amongst the Happy Hour crowd for some $10 Tapas, with gourmet nachos, seafood pickings, and buffalo wings.
Must-try items: For something different, try their Slow Roasted Crocodile Ribs in a tomato and Cajun sauce. While their Barrier Reef Omelette, loaded with black mussels, prawns, calamari, Spanish mackerel, feta and baby spinach, is sure to fuel you up for the day!
Located at 41 Williams Esplanade. Only a 3-minute walk from Oasis at Palm Cove.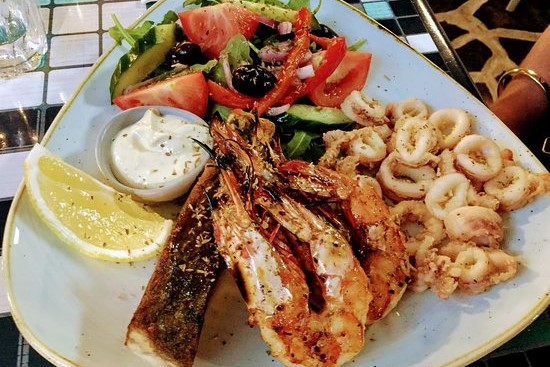 Head to El Greko Palm Cove for a unique Mediterranean experience for your tastebuds. This tavern is hidden away in a shopping centre but once you're inside,  the roomy interiors feel like home with its inviting bright walls and Greek-inspired tiled tables. The blue-themed courtyard with soft lighting gives you a view of the water and is perfect for dining after sunset.
Must-try items: Tuck into their Lamb souvlaki skewer and chicken souvlaki skewer chargrilled, served with roasted vegetables and tzatziki. If you're a veggo, try their Spanakopita – spinach, feta and dill wrapped in filo pastry served with Mediterranean salad.
Located at Shop 14, Palm Cove Shopping Village. 12-minute's walk from Oasis at Palm Cove.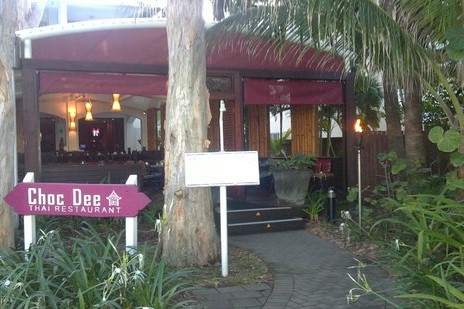 Choc Dee has affordable, fresh and fantastic Thai food. The theme is tropical with bamboo pillars and trees set in a large restaurant, so customers feel it's part of the beach it's located opposite from. The food also features vegetarian and vegan options.
Must-try items: Try their fish curry, chicken satay and pad thai prawns for a feast you won't soon forget.
Located at 123 Williams Esplanade. 12 minutes via walking from Oasis at Palm Cove.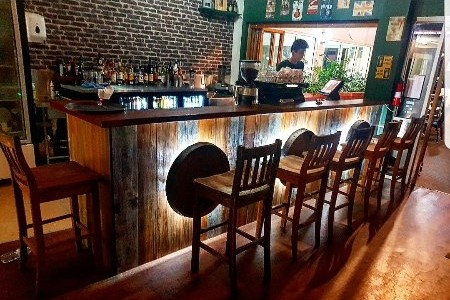 O'Donnell's Irish Bar & Grill
Enjoy a variety of pub favourites from burgers, fish and chips and rump steaks with thick cut chips. With live music, welcoming staff, and a fun and friendly casual environment makes this a choice spot for locals and tourists alike. Stop by during happy hour from 3 pm to 6 pm, to snag some great deals.
Must-try items: Try their succulent burgers and famed calamari, best served with a pint of Guinness or a Mango and Passionfruit Daiquiri
Located at Unit 5/139 Williams Esplanade. A 14 Minute walk from Oasis at Palm Cove.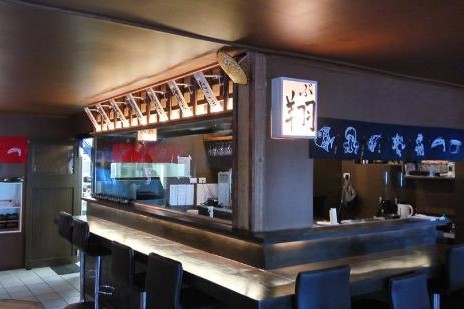 Kushi Yakitori Bar & Japanese Restaurant
Arguably Palm Cove's best Japanese restaurant, you'll enjoy an incredible menu featuring locally sourced produce with the full flavours of the east. Topped with the welcoming staff, intimate lighting, and chic decor, it's no wonder why Kushi is a favourite local haunt. You also have the choice of dining on the balcony for a great outdoor view.
Must-try items: The freshest Tuna sashimi and mixed barbecued skewers with quail eggs go amazing with traditional Japanese Sake.
Located at 73 Williams Esplanade. 7-minute's walk from Oasis at Palm Cove.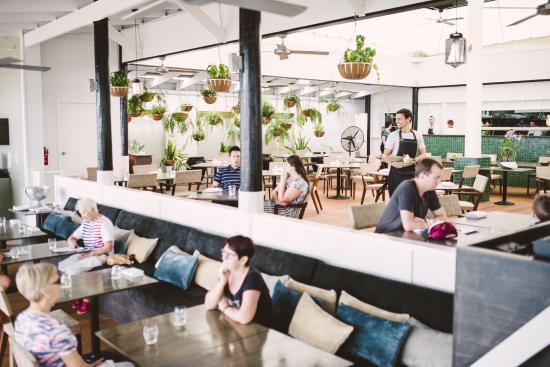 This beachfront restaurant has simple, charming decor and very attentive staff. The food is excellent and fresh and the stylish presentation of the various creative dishes means they are as delicious as they look. Regulars and new patrons agree the restaurant is of superb quality and a must-visit in Palm Cove.
Must-try items:  Indulge in their Cider doughnut, banana and coconut hot cakes, smoked king salmon blini.
Located at 1 Veivers Road. Just a short 3-minute walk from Oasis at Palm Cove.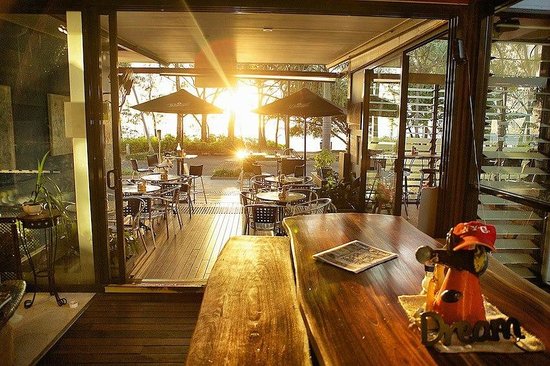 Chill Cafe Palm Cove
This casual pub's main features are the large servings of comfort foodie favourites and top-notch coffee. Fantastic views of the water from the patio and relaxed ambience make for some chilled out vibes– perfect for those looking to make the most of their holiday!
Must-try items: Chorizo Brekky Burger – a chorizo patty on a green tea brioche bun with halloumi, salsa verde aioli, and hashbrowns on the side. For the sweet tooth, try the Rum and Raisin Pancakes served with honeycomb, caramelised banana, strawberry coulis and vanilla ice cream and Nutella.
Located at Shop 1, 41 Williams Esplanade. Only a 4-minute walk from Oasis at Palm Cove.