Palm Cove's main drawcard is definitely its beach, a peaceful stretch of sand and sea with islands on the horizon and an esplanade lined with both palm and melaleuca trees. It's a lovely spot to relax on your own or with your partner but it's also a fun spot for the family, including very young children. Since it's likely you came to Palm Cove for the beach, let's start with the very best beach activities.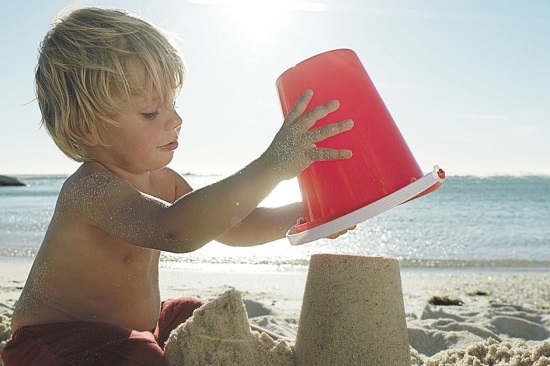 Not every beach wins the title of Australia's Cleanest Beach, so you know Palm Cove is somewhere special. As well as being clean, this tree-lined, two km beach is also friendly and welcoming. The perfect spot to splash around with your toddler in the shallows (in summer it's best to stay within the stinger protection nets), build a sandcastle or take a walk.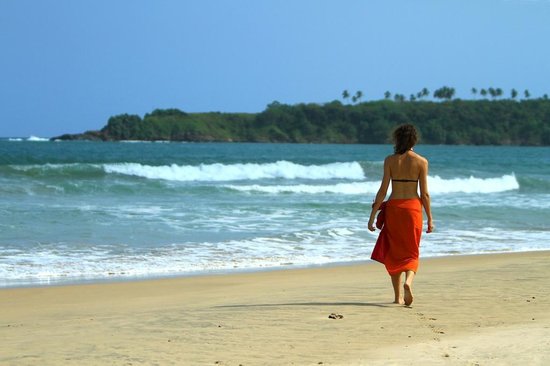 You don't have to go in the water to enjoy Palm Cove Beach. At just two kms long, it's the perfect length for an easy-going walk with the little ones, taking in the fresh seaside air morning and evening.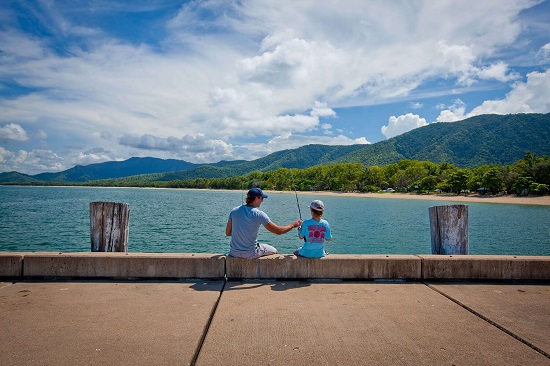 Originally built for Great Barrier Reef cruise vessels until southeast swells foiled those plans, this long jetty is now a popular place for fishing, walking or watching the sun rise or set.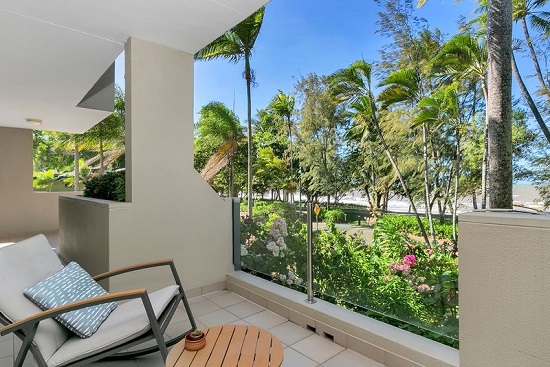 4. Williams Esplanade
Right next to the beach you'll find this tree-lined esplanade, with its scenic views looking out over the sea and sand. Even better, there's a playground with slides, swings and climbing equipment. Take a break and watch the kids play!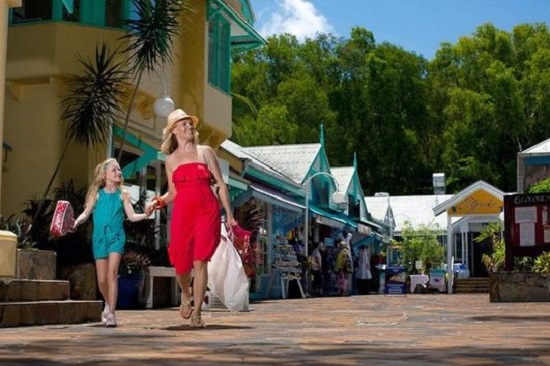 5. Palm Cove Village Shopping
Just behind the palm-fringed beachfront of Williams Esplanade lies Palm Cove Shopping Village, full of ladies' fashion, menswear, art galleries and clothes for the kids too. It's not the most toddler-friendly of the beachside activities, but hey, you've earned a break by now.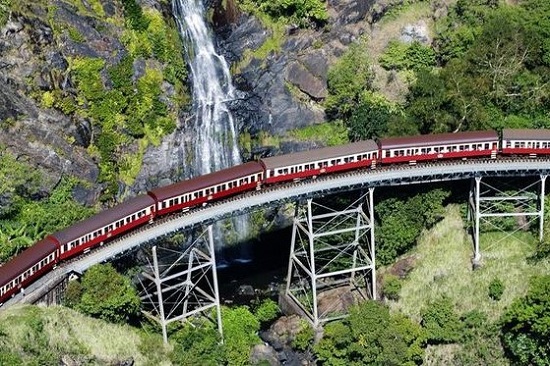 Take a trip from Cairns to the rainforest village of Kuranda on one of the most scenic railways in the world. Through your window you'll see spectacular the spectacular rainforest and waterfalls of Barren Gorge National Park, and at the end you'll explore Kuranda as well.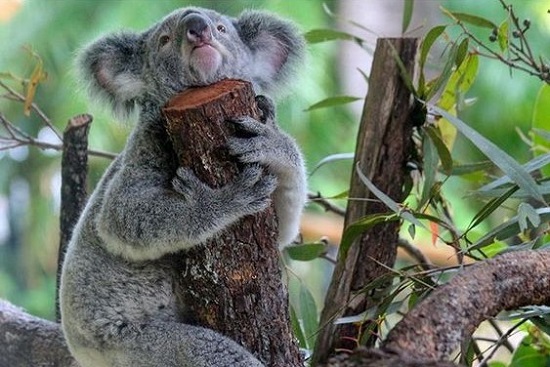 While you're in Kuranda, be sure to check out the Koala Gardens, one of the few places in the world you can actually cuddle a koala. Give your kids their very first koala sightings as they watch these cuddly creatures in the trees.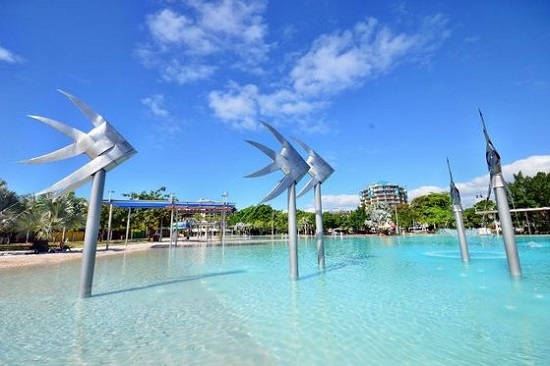 8. Cairns Esplanade Lagoon
Want to teach the kids to swim or have a little fun on the play equipment? The Cairns Esplanade Lagoon is a safe, family-friendly destination with sparkling crystal-blue waters.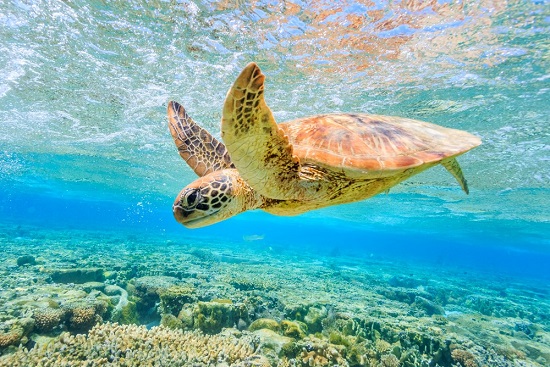 9. Great Barrier Reef
Are you going to go all the way to Far North Queensland without visiting its biggest attraction? Take a boat cruise along the reef and you can see the sights even if your children are too young to snorkel.