There are things to do in Palm Cove for couples, things to do for children, and some activities that should keep both happy. Take a look at these 9 family-friendly activities to help you get the most out of your time in Palm Cove.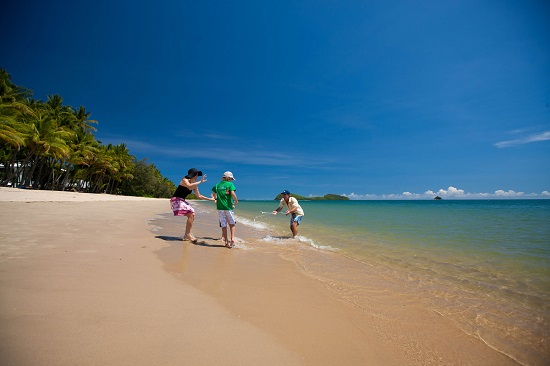 If you're coming to Palm Cove, you simply have to go to the beach that was famously called "Australia's cleanest beach" in 2003. And the best thing about this beach is that it has some of the best activities in Palm Cove for families. There are swimming enclosures to keep the kids safe and beach activities like fishing from the jetty, renting a kayak and playing a game of volleyball on the soft sand.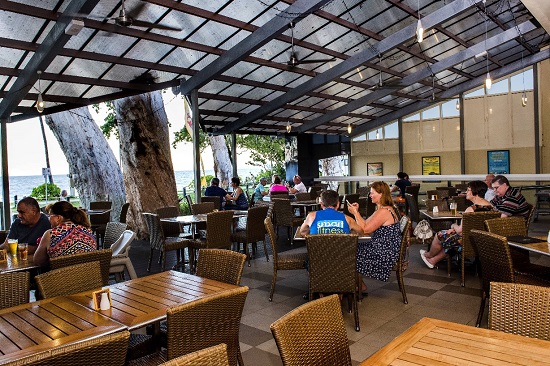 In Palm Cove you can dine by the beach in a restaurant like the accurately named Chill Café, or enjoy a family meal under melaleuca trees at Palm Cove Tavern. Wander up and down the beachfront and you'll find everything from contemporary Australian to seafood and Thai.
When you're in the mood for some shopping, Palm Cove Village on Williams Esplanade delivers the goods with boutiques and art galleries.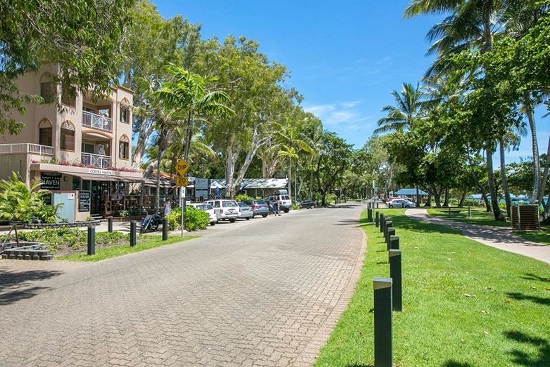 As well as being lined with dining and shopping choices, Williams Esplanade is a lovely strip of beachside bliss perfect for a walk any time of the day. One of the most accessible (not to mention affordable) places to visit in Palm Cove for families.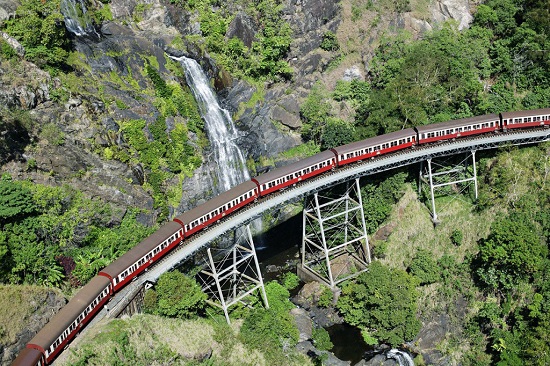 4. Kuranda Scenic Railway
Far North Queensland's World Heritage-listed rainforest is among the oldest in the world. One of the most exciting ways to see it, along with its spectacular sights like waterfalls and ravines, is to take a ride on the Kuranda Scenic Railway. This railway makes its way from Cairns to Kuranda in old-fashioned red-wooden carriages.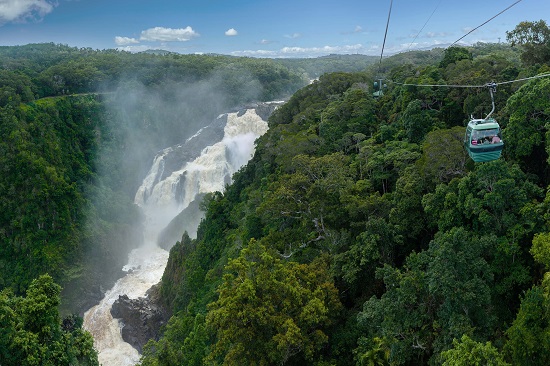 5. Skyrail Rainforest Cableway
Prefer to see the rainforest from a bird's eye view? Skyway Rainforest Cableway takes you up and over the sights of the world's oldest continually surviving tropical rainforest. The gondola ride takes you over magnificent canopy views and stops at Red Peak Station and Barron Falls Station for a closer look at the natural beauty.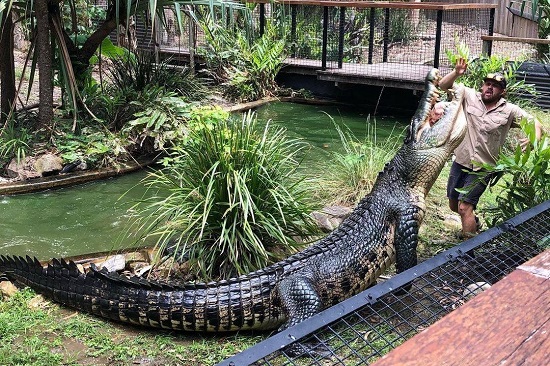 Hartley's has some pretty ferocious-looking crocodiles, but that's not all they have in the way of animal attractions. Timber pathways lead through rainforests filled with bird life, while wildlife presentations include snakes and koalas. But if it's crocs you crave, you'll find plenty of them when you take a boat cruise along Hartley's Lagoon.
Just half an hour from Palm Cove, Cairns is the gateway to the Great Barrier Reef and a city where the rainforest meets the sea. It also has plenty of family-friendly activities like the Cairns Esplanade Lagoon and, well, number 8…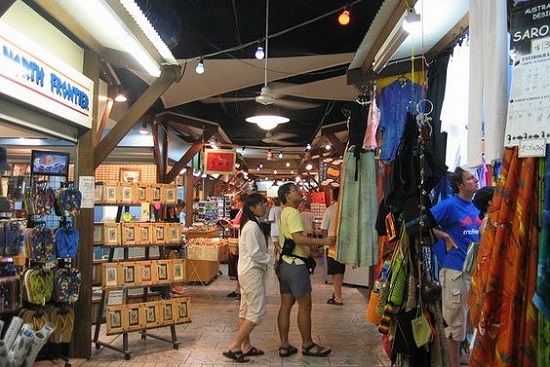 8. Cairns Markets
The Cairns Esplanade Markets happen every Sunday by the lagoon from 8am to 4pm. Stop by and combine a family swim with picking up some souvenirs.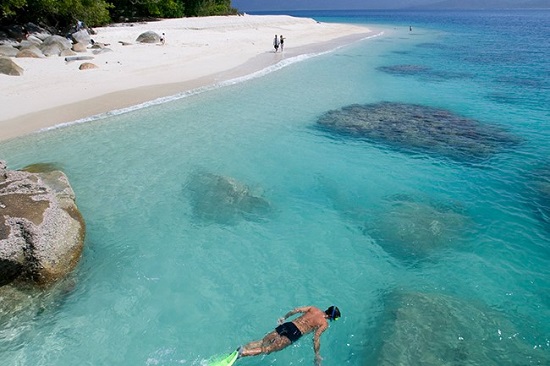 9. Fitzroy Island Adventure
A 45-minute ferry ride will take you to this island in the Great Barrier Reef. With its rainforest mountains, white sand beaches and water activities (including a learn-to-dive school), it's perfect for a relaxed day trip.